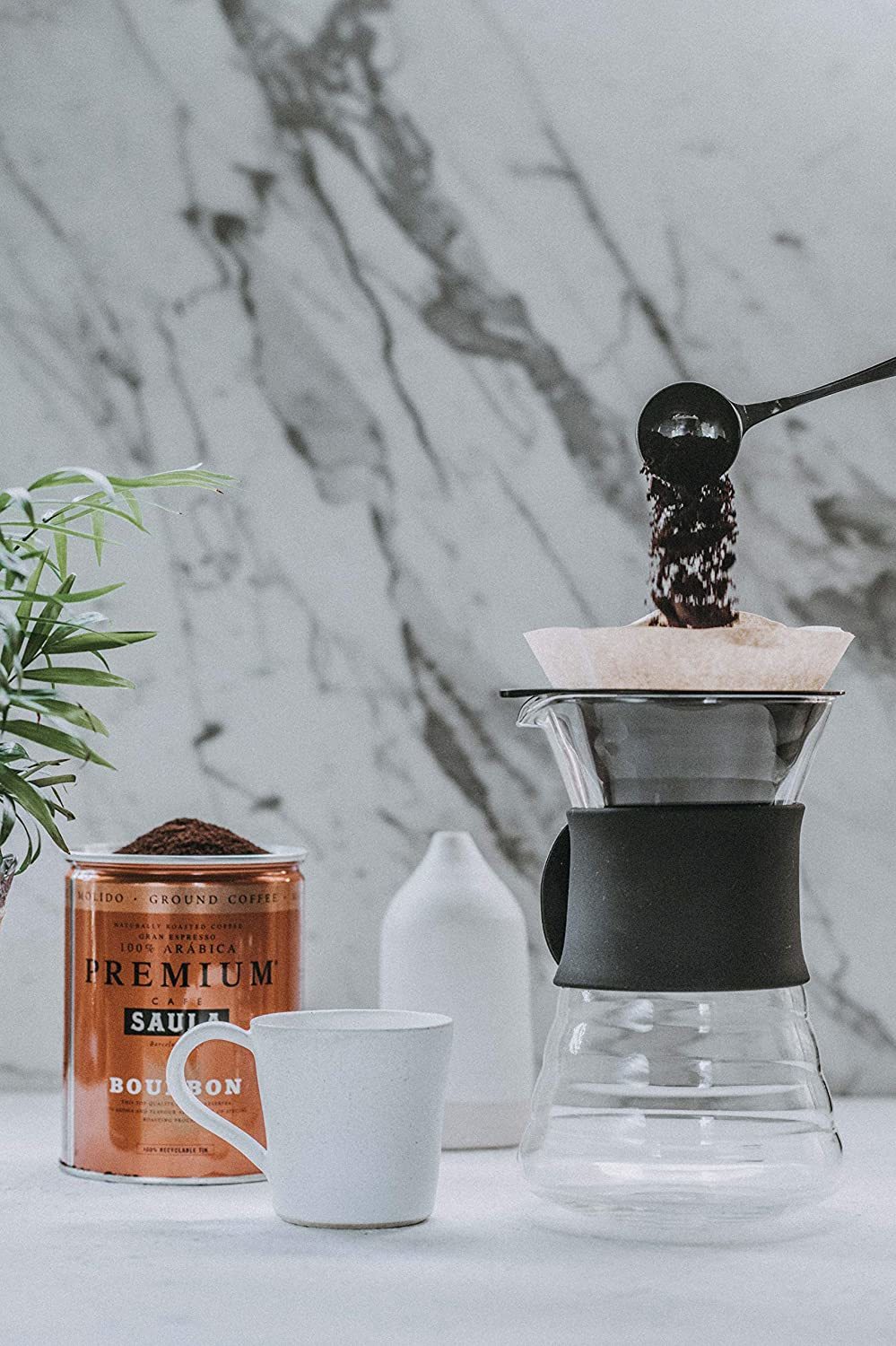 PREMIUM QUALITY: Using only the best grade Arabica beans, this espresso blend of four premium quality varieties of Arabica coffee from South America, Central America and Indonesia is blended using 70% Bourbon Arabica beans, one of oldest and most celebrated Arabica bean cultivars.
HAND HARVESTED: Coffee cherries are harvested by hand, ensuring only the very best fruits at the optimal point of ripeness are chosen for this premium coffee.
UNIQUE BLEND: An exceptional full-bodied coffee, blended to an old family recipe. Rich in flavour and aroma with an abundant crema, medium acidity and sweet persistent mouth feel. The perfect espresso to top off a feast with its notes of dark chocolate, nuts and caramel together with a spicy hint of cloves.
SLOW ROASTED: The slow roasting process for over 17 minutes at 225°C ensures every bean gets a perfectly even roast, inside and out.
AWARD WINNING: Winners of three Gold Great Taste Awards, Café Saula have been roasting coffee since 1950.