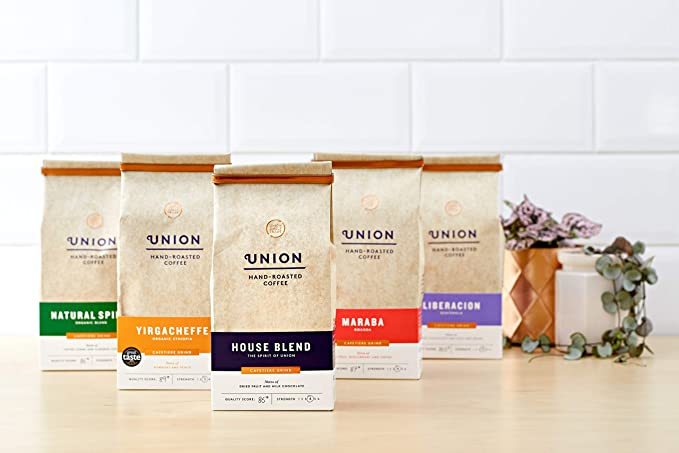 UNION HAND-ROASTED COFFEE: As the name says, all our coffees are roasted in small batches by our award winning roastmasters – we are proud to be 3 time winners of Best European Speciality Roaster Award. You can see the roast date and the name of the roaster who roasted your coffee on the bag. All our coffee is speciality grade, 100% Arabica.
UNION DIRECT TRADE: We source our coffee direct from smallholder farmers, paying a fair, sustainable price. We were awarded the Queen's Award for our sustainable trading model in 2017.
SERVED IN SPECIALITY CAFES ACROSS THE COUNTRY: And now available for you to brew the perfect cup at home! To help you along the way, visit unionroasted.com/brew for our top tips.
OUR SIGNATURE COFFEE: Revelation is our signature coffee perfect for espresso or a strong cafetiere. This coffee comes as wholebean, in a nitrogen flushed pack for freshness. It's bold and rich with hints of berries and citrus and dark-roasted for a rich caramel finish.
STRENGTH: 6 ROAST: Dark